copyediting the World of Warcraft Reader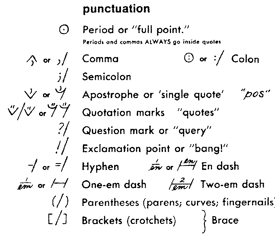 MIT Press sent us the copyedited version of the World of Warcraft Reader last week, so now Hilde and I, and most of the contributors, are going through the manuscript considering all those little red marks. I must say, I'm really impressed with the job the MIT Press copyeditor, Krista Magnuson has done. She's combined an astounding attention to detail (hey, you didn't actually refer to this article in your chapter, but you put it in the bibliography. You need a URL for that reference, here it is. You need to spell out numbers like that, but not numbers like this.) with a very fluid ability to make deft little changes to a sentence that make it more understandable and more elegant.
It's also pretty exciting getting to reread it all a few months after we sent it off. I would have screamed if forced to reread it all back in April, but now Hilde and I are both enjoying rereading. It's great!
The reader should be out in Spring of 2008.
Related