blogging from the rainbow warrior
Greenpeace's ship the Rainbow Warrior 2 was in Bergen yesterday, and we went on down to have a look. The very friendly crew showed groups around the ship, explaining how the navigation system worked, how they'd had sails put on the ship (it can go faster by sail than using the motor when the winds are good) and how they're going to be using a submergeable video camera to document the deep sea coral reefs outside of Bergen – both those that are intact and those that have been destroyed by bottom-trawling fishermen.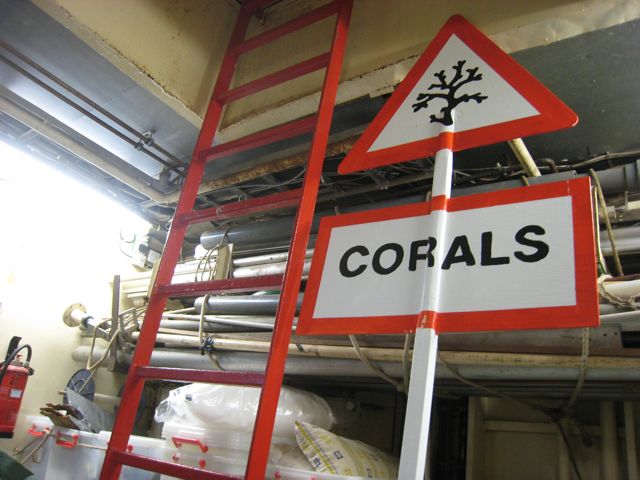 When I googled "rainbow warrior bergen" to find out when the tours were held I came across the captain of the ship's blog, Mike Mate. Apparently they've had the internet onboard for a few months now. One of the deck hands said that people were more social before they got the internet – now more time is spent hanging out in their cabins. But it's pretty cool that they're blogging.
The top photo shows how they store various banners for various kinds of campaigns, and the two below show a sign they're going to use in their coral reef campaign and the wall by the stairs down to the hold, covered with stickers.
Related